When you are in Need, Call the Company That's Dedicated to its City and its People!
CRIME AND TRAUMA SCENE CLEANUP
SUICIDE-BLOOD-MURDER-UNATTENDED DEATH REMOVAL-DECOMPOSITION-FORENSICS-TRAUMA-MEDICAL ACCIDENTS-24 HR EMERGENCY SERVICE
CALL NATIONWIDE 1-866-376-4872
Homicide,Blood,Trauma,Death,Victims,Cleaning
Suicides,Scene Cleanup,Janitorial,Carpet,Floors
Unattended Deaths,Human Decomposition,Bodily Fluids
Decompositions,Maggots,Human,Animals,Odor Control
Automotive - Law Enforcement, Public Transportation, Rentals, Private,Police
Commercial\ Residential,Apartments,Rental Property,Murder
Smoke\ Pet odors,Rats,Rodents,Cat,Dog,Feces,
We are a Nationwide company here Any Time- Day or Night
Once on scene the services we provide are:
Remove contaminated materials,Boxed and Disposal
Clean up\ removal of

Blood
Bodily Fluids
Tissues
Feces
Gross living conditions,Apartments,Rental Property,Condo,House,Housing,Carpet Removal,Flooring.
Deceased Animals(Dogs,Cats,Rats)ect..

Decontamination
Disinfection
Deodorizing
Odor control
Containment, transport and disposal of all Biohazards
Call us for a free estimate


Our attention to detail and unsurpassed quality has made us the first and only choice for businesses and homes throughout the United States.
We specialize in sanitization, Suicide Cleanup, carpet Removal, floors cleaned, and small and large Crime scene cleanup services. Our well-trained and experienced personnel use proven methods and techniques that achieve remarkable results. All of our hard working crew members arrive on time, are extremely courteous, and respect the privacy of each customer. Our crew members are always clean and well-spoken. We only hire the best!
Services we provide,
Removal of Biohazard Waste
Crime & Trauma scene cleanup

Dead animals cleaned up & Disposal

Staph infections sanitized

Gunshot suicides cleaned

Murder scene clean up

Bloodin vehicles removed & Sanitized

AIDS - HIV Blood contaminated areas cleaned

MSDS

Hoarding Filth houses cleaned (Pack rat)

Human Decomposition

Blood soaked carpet removal & disposed

Human Flesh & Bodily Fluids Cleaned up

Meth labs cleaned

Chemical spill removal

Trauma suicide situations cleaned up

Feces & Urine

Jail & police cars cleaned & sanitized

Prison units - Jail cells sanitized

And much more!






4-23-10

We do not discuss our cases with the media.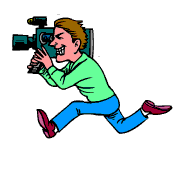 We are a Discreet company for your needs!